Regular price
$225.00 USD
Regular price
Sale price
$225.00 USD
Unit price
per
Sale
Sold out
FILL YOUR FREEZER NOVEMBER 2023
PERFECT STARTER PACKAGE!
Enjoy 45 lbs of FRESHLY PROCESSED, cut and vacuum-packed, delicious grass-fed and finished beef goodness.
Deposit is $225 (goes towards your final cost)
Due at fulfillment $225  
Total cost will be $450

Looking to try bulk beef for the first time? This is the choice for you!  This is a great way for first timers to try out our nourishing grass-fed and finished beef so you can stock your freezer with a variety of cuts without the need of an extra freezer.  You won't be disappointed when grilling up steaks or slow cooking a roast! 
So if this is your first order with us, this is a great way to taste test our beef (warning, you'll have wished you had ordered more!!)  

Recommended for couples or small families 
Freezer size needed: Standard size fridge/freezer combo (takes up 3-5 cubic feet)
WHAT'S INCLUDED IN AN 1/8 BEEF
Highest Quality Premium Steaks - 12-15 lbs of top notch 1" steaks:
+ 2 KC Strips Steaks (1 pkg)
+ 2 Ribeye Steaks (1 pkg)
+ 2 Sirloin Steaks (1 pkg)
+ 2 Filet Mignons (1 pkg)
A New Standard for Ground Beef - 25 lbs of the best ground beef you'll ever have.  Perfect for tacos, burgers, meatloaf, you name it.......packaged in convenient 1 lb packages.  This is our signature 85/15 ground beef blend.  
Crowd Pleasing Cuts - 13-15 lbs of savory cuts perfect for the family or party time!  
+ 3 Roasts (3-4 lbs each)
+ 3 Stew Meat (convenient 1 lb pkgs)
+ 1 Soup Bone (like a mini-roast, great for making beef stew or bone broth, fall off the bone meat and jam packed nutrients from the bone)
HOW IT WORKS
Reserve your beef by placing a $225 deposit which goes towards your total cost.
We will personally email you to confirm the receipt of your deposit.
We will continue to raise your beef on the best grass and forage so you have the tastiest, most nourishing grass-fed beef!
We will hand pick your beef when it is ready to be harvested.  Your beef will go to one of our friendly and locally owned processors in McPherson, KS or Clay Center, KS where it will dry age for ~14 days to ensure the maximum flavor and tenderness.  Our craft butchers will cut and pack your beef with the utmost quality.     
Once packed and frozen we will confirm you will be be home on your beef's scheduled arrival date via a phone call or text.  You will receive an invoice for the balance due of $225 at this time.  Then we will ship or deliver your beef for FREE to your doorstep!   
Sit back and relax knowing you are feeding your family the most nourishing and tastiest grass-fed beef around! 
FREE SHIPPING! ($40 value) (Additional shipping cost of $19 for outside KS, NE, MO) 
100% Shipping and Satisfaction Guarantee: If you are not completely satisfied with your beef we will refund your money and let you keep the beef!  
FREE Extras ($15 Value) 
Add on nutrient-dense beef bones, fat and organs (liver/heart) to any order at no charge! A must have for every family to make their own broth, lard, burger mixes, dog food, and more.  Once you place your order we will contact you to see which of these FREE extras you would like.  Take advantage of this BONUS and be honoring the whole animal at the same time!
Here's kind words from our C&S Farms Bulk Beef customers
"We appreciate all you guys do, so grateful to get such wonderful quality beef locally and from such an amazing family!" 
- Kayla H., Kansas
"We are always pleased with the product no matter what cut we buy! We have tried everything from arm roast to liver, and we have enjoyed it all. We are very happy to know where the beef comes from and that it is healthful and nutritious. C&S products are a great way to feed your family wholesome local food produced by conscientious and caring people who really care about doing things right!"
- Megan S., Kansas
"Our son says it's the best hamburger he's ever had."
- Amy K., Nebraska
"I believe strongly in supporting small business and family farms. Thank you for the ease in doing business. I found you to be honest and trustworthy. God Bless."
- John P., South Carolina
Share
View full details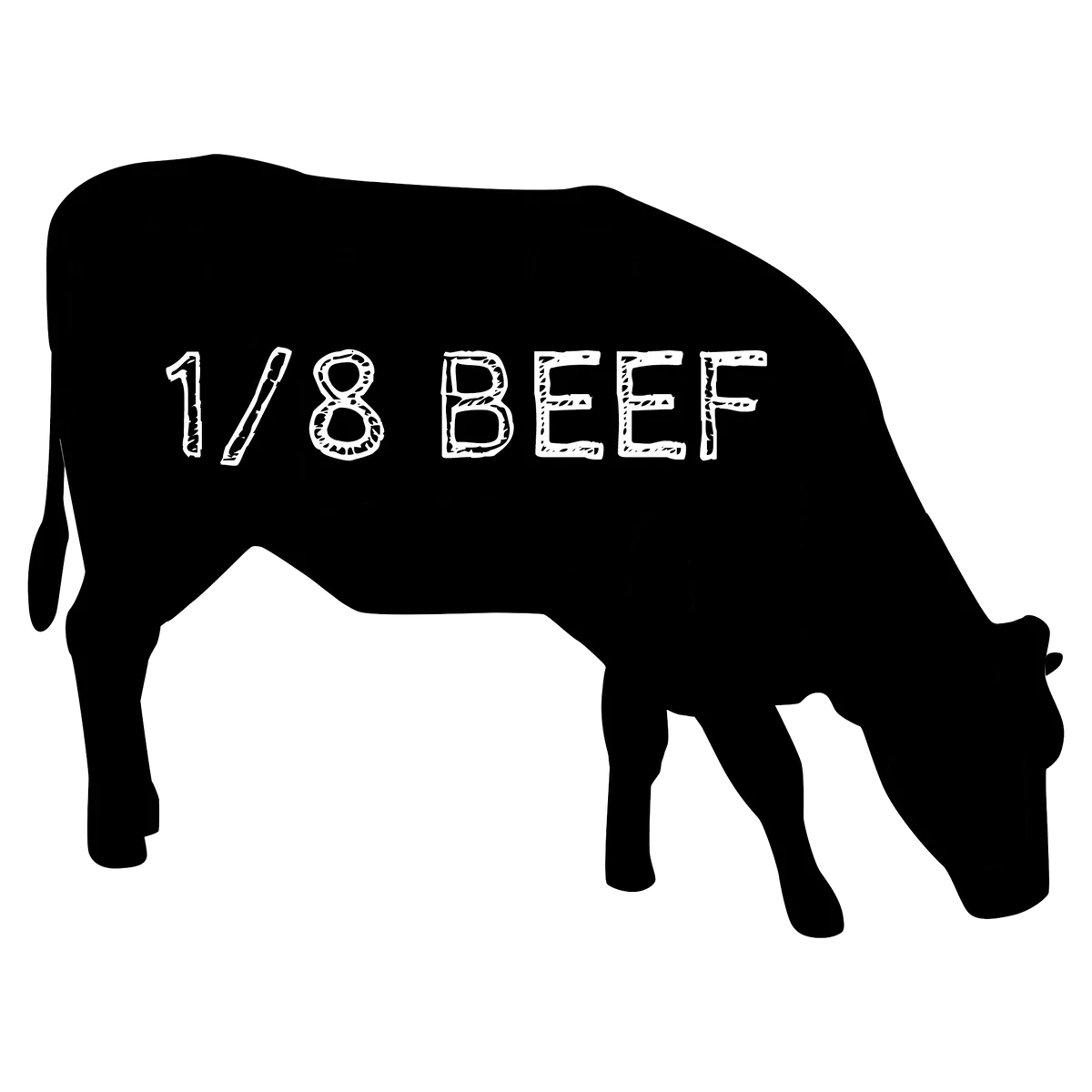 Frequently Asked Questions
How are your animals raised and treated?

We handle our cattle in a low-stress environment. We do not use vaccines, routine antibiotics or confinement with our cows. They live how God designed them to for their whole life here on the farm. Our cows are happy cows! :)
Do you ship to my state?

We ship to all states except Alaska and Hawaii
How will my order ship?

FedEx is our shipping provider. Your beef will be packaged in a well insulated box with a recyclable liner and gel packs and/or dry ice. If any dry ice remains when you receive your shipment you can put gloves on and place it outside to let it fully dissipate or do a fun experiment with the kids and place it in a bowl and pour warm water over it.
How will my meat be packaged?

Beef: Our local, expert butcher vacuum seals every individual cut.

Chicken: Our two families come together and we process our pasture-raised chicken here on the farm and package them in BPA-free shrink wrap bags.
Can I track my order once it ships?

Yes! The tracking number will be emailed to you once your order ships.
How long will it take to get my order once it ships?

Your order will arrive in 1-3 days.
When do I pay the remaining amount due?

We will email you an invoice for the remainder due when we ship your order. The invoice will reflect the number of pounds we shipped you.
How long does the meat stay fresh?

We recommend eating your meat within 12 months of receiving it but we have eaten meat that has been in our freezer 2-3 years and it still tastes great!