Regular price
$149.00 USD
Regular price
$189.00 USD
Sale price
$149.00 USD
Unit price
per
Sale
Sold out
Summertime is HERE!  Fire up the grill and enjoy our tender, mouth-watering steaks and juicy hamburgers all while getting sizzling savings on this LIMITED time offer!
JUST 3 OF THESE BOXES AVAILABLE!
Ships FREE - Enter the code "freeship" at checkout
What You Get:
+ 6 KC Strip Steaks (3 pkgs)
+ 6 Sirloin Steaks (3 pkgs) 
+ 2 Flank Steaks (These are a thin steak that also make great fajita meat!  There are only 1-2 of these steaks per animal so getting the opportunity to have one of these is pretty special!)
+ 10 - 1 lb pkgs of Ground Beef
*This is our remaining beef from last year's harvest.  This beef is actually what we usually eat as a family and the taste and quality are still fantastic!*
**We raise our grass-fed and finished cattle on our farm from birth to butcher in a manner which is honoring to God.**
Share
View full details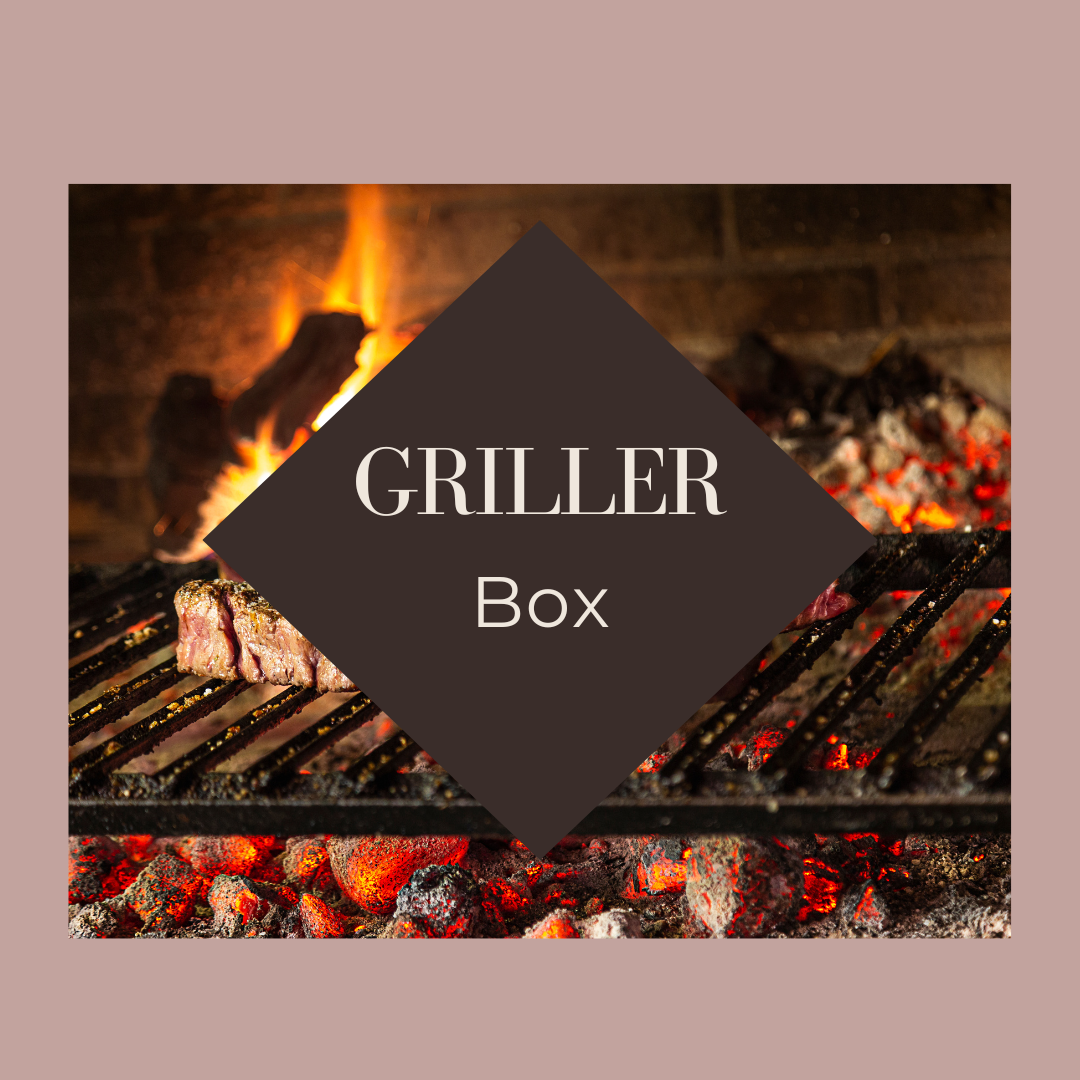 Frequently Asked Questions
How are your animals raised and treated?

We handle our cattle in a low-stress environment. We do not use vaccines, routine antibiotics or confinement with our cows. They live how God designed them to for their whole life here on the farm. Our cows are happy cows! :)
Do you ship to my state?

We ship to all states except Alaska and Hawaii
How will my order ship?

FedEx is our shipping provider. Your beef will be packaged in a well insulated box with a recyclable liner and gel packs and/or dry ice. If any dry ice remains when you receive your shipment you can put gloves on and place it outside to let it fully dissipate or do a fun experiment with the kids and place it in a bowl and pour warm water over it.
How will my meat be packaged?

Beef: Our local, expert butcher vacuum seals every individual cut.

Chicken: Our two families come together and we process our pasture-raised chicken here on the farm and package them in BPA-free shrink wrap bags.
Can I track my order once it ships?

Yes! The tracking number will be emailed to you once your order ships.
How long will it take to get my order once it ships?

Your order will arrive in 1-3 days.
When do I pay the remaining amount due?

We will email you an invoice for the remainder due when we ship your order. The invoice will reflect the number of pounds we shipped you.
How long does the meat stay fresh?

We recommend eating your meat within 12 months of receiving it but we have eaten meat that has been in our freezer 2-3 years and it still tastes great!